Careers take flight at Carson Air
We love what we do, where we fly and the team that we work with!
Working with Carson Air
Imagine looking out your window every day to a different view—one day, flying over the beaches of Tofino, the next day flying into the tight valleys of Castlegar; and the next flying over the Pacific Ocean to Haida Gwai. Every day is different! Every day is an adventure!
At Carson Air, every day is truly a unique experience.
From providing medevac services across BC, Alberta, and into the US, to transporting cargo throughout Western Canada, to training the next generation of pilots – the team at Carson Air is always supporting communities and industries with exceptional flight services.
We employ medevac pilots, cargo pilots, flight instructors and maintenance crew members at our Kelowna, Vancouver and Calgary locations.
The Carson Culture
Carson Air is committed to providing a diverse, respectful workplace, exceptional work-life balance, and an environment that prioritizes safety and positive communication.
Our workplaces—on the ground and in the sky—are safe, enjoyable spaces that our team members can call home.
We have been identified as a preferred hiring company by airlines in Canada. We take pride in offering our employees ongoing training, highly-desirable schedules, competitive compensation including comprehensive benefit packages, and opportunity for internal advancement.
Carson Air Ltd is an Exchange Income Corporation subsidiary, and is a well-established, dynamic, growing aviation company, known for excellence in service, safety, aircraft maintenance and flight operations. Our core values have led us to build a reputation as a leader in the aviation industry.
We are expanding!
Carson Air is expanding! Now is the time to join a strong and growing BC based Aviation Company. Fall of 2023 we are expanding to Prince George and spring of 2024 into Fort St John! We will be the primary provider of fixed wing air ambulance services for the BC Emergency Health Services in the province!
We are actively looking for energetic, team-oriented people for the following positions:
Captains
First Officers
AMEs and Apprentice AMEs
Carson Air is a subsidiary of the Exchange Income Corporation. We are an equal-opportunity employer committed to a policy of non-discrimination in all our employment practices. We welcome and encourage applications from all qualified individuals, regardless of ethnicity, gender, age, disability, or any other identifying characteristic.
Work/Life Balance
Does the thought of living out of a suitcase and being away from your home and loved ones for half of your life not appeal to you? Does being herded through airport terminals/security, sleeping in hotels, and constantly eating on the road for the rest of your career not sound good either? Carson Air flight crews and AME's know their schedule well in advance and are all based in the beautiful province of British Columbia, providing a work-life balance rarely experienced in the aviation industry.
We provide a great and flexible schedule, so our team members don't miss any important moments in their personal lives!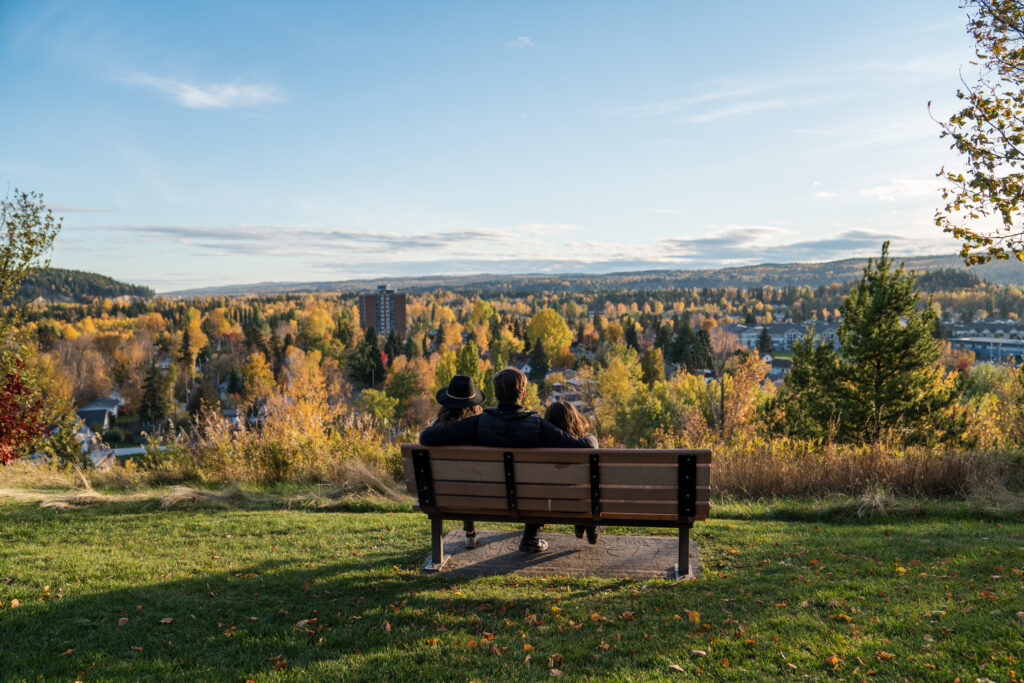 Premium Aviation Work Schedules
Our Medevac Pilots typically work a 4 days ON / 4 days OFF schedule.
Our AMEs typically work a 5 days ON / 4 days OFF schedule.
Carson Air supports a large fleet of aircraft which include spare aircraft, allowing maintenance personnel the time they need to ensure quality in their work. This also affords a better opportunity to complete the work during a scheduled shift therefore maintaining that all important work/life balance.
Competitive Wages Based on Experience
We know you have options, and we also know our highly skilled and professional staff need to be compensated accordingly. Carson Air provides a competitive compensation package which includes Personal Time Off days, Benefits and Retirement Savings Plans.
Medevac Pilots
Captain Wage Scale: $95,000 up to $130,000 with annual salary increases based on performance.
First Officer Wage Scale: $60,000 up to $80,000 with annual salary increases based on performance.
In addition to the above, our pilots also receive per diems for every scheduled shift, stipends for operating multiple aircraft types as well as shift premiums. This can add up to more than $30,000 per year based on flight crew position and shift assignments!
Uniform & Aviation Medical Allowance
AME's
AME Wage Scale: $30.00/hr – $48.00/hr based on qualifications and experience.
AME Apprentice Wage Scale: $24.00/hr – $28.00/hr
AME premiums: Annual uniform allowance
Workplace Benefits
Our workforce is diverse, and we are committed to an inclusive work environment where collaboration, understanding and mutual respect bring out the best in us all. Carson Air is proud to say we currently employ great people with backgrounds from 32 countries around the world!
We are committed to the health and well-being of our employees, offering a safe and welcoming workplace with a workplace benefits package inclusive of:
Employee Share Purchase Program (Exchange Income Corporation)
RRSP Matching Program
Employee and Family Assistance Program
Referral Program
Performance based company with great opportunities for career growth
Robust Safety Culture
Through use of our new and advanced SMS and Quality Assurance programs in our Maintenance and Flight Operations departments,
Carson Air works proactively to ensure a safe and healthy workplace for all!
Training
For maintenance, Carson Air provides factory approved technical training in addition to ongoing in-house advancement training within the organization. For medevac pilots, flight training is provided in advanced simulators to ensure the highest level of training and safety.
If you have desires to help in training, mentoring, procedure development, etc…. and want to be more than just a pilot or an AME, we embrace that, and encourage our people to take on additional roles and help drive and lead the company! You're not a number here – you are part of the team!
Advanced Technologies
Carson Air has invested heavily in the latest industry technology, creating a cutting edge, fun and efficient working environment. Some of this technology includes;
Electronic Journey Logbooks and Flight Bags
FMS systems (ex. Proline Fusion and G1000 in our King Air 350/360 fleet)
New technology patient loading systems coming soon!
Autopilot equipped aircraft for all Air Ambulance aircraft.
Advanced engine technologies – New Autothrottle equipped King Air 360's coming soon!
Electronic recording or maintenance work utilizing electronic signatures and authorizations.
Stability & Experience
By predominantly providing essential services to residents in Western Canada, Carson Air is exceptionally well positioned to remain stable and healthy during periods of uncertainty in the aviation industry. During the recent COVID-19 pandemic, many air operators were downsizing their workforce while Carson Air was expanding operations in health and cargo operations, helping the citizens of BC and beyond. During that time, we were able to provide jobs back to some of our previous hard working team members who had previously left to larger air operators.
Explore more Exchange Income Corporation (EIC) subsidiaries opportunities…